Drones are multi-functional. The drone is itself an extra-ordinary creation of technology and with the growth of it more features are added to a drone. With the features, drones are categorized. DJI has recently introduced the new drone DJI Spark. A drone is more than a mere toy and DJI spark proves that. If you are on your way to purchase DJI Spark, here is a comprehensive and unbiased review of the DJI Spark drone to help you understand the product from a closer angle.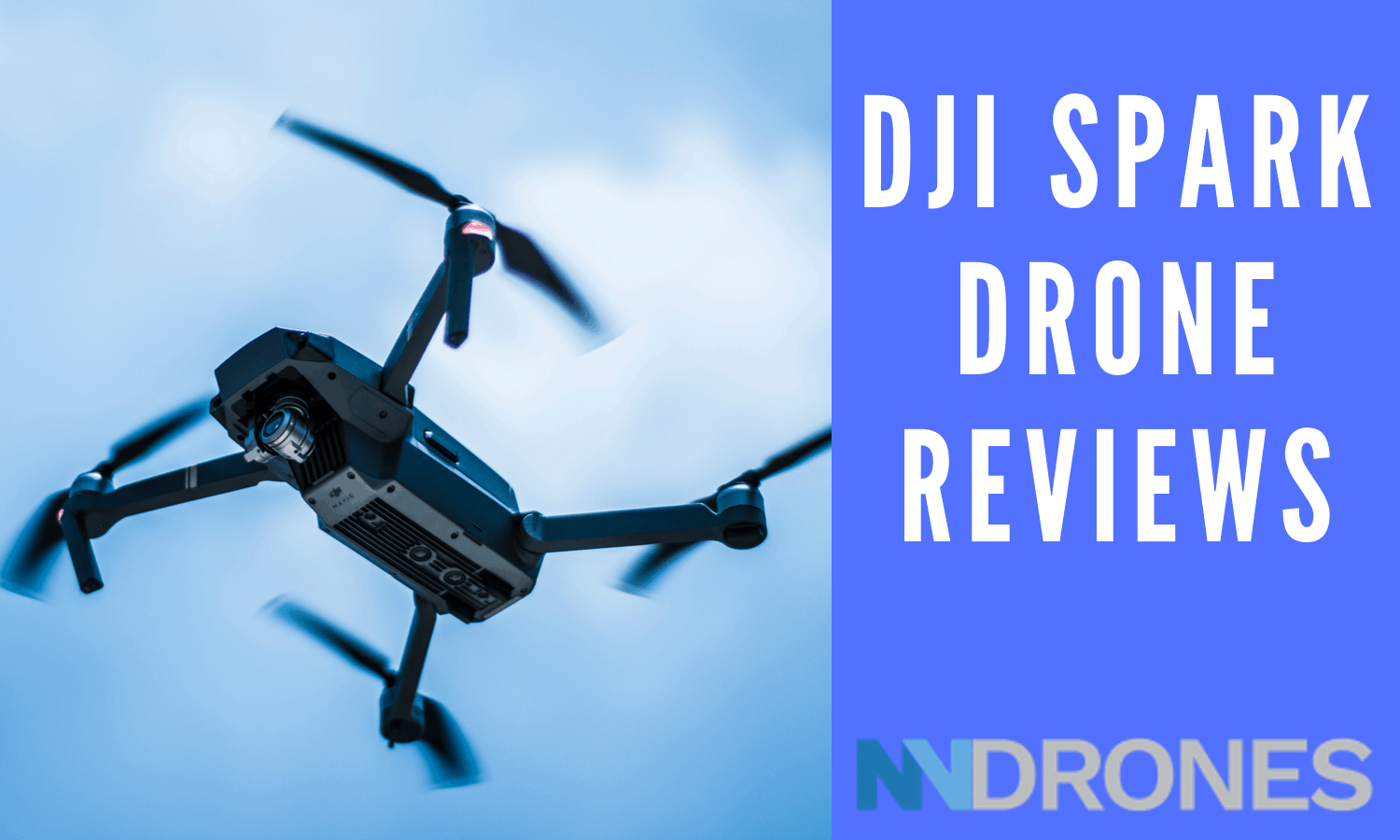 If you are passionate about capturing beautiful images and videos the DJI Spark mini drone is perfect for you. It is small enough to be fitted in your palm but powerful and featured enough to meet customers' expectation. DJI has designed many other drones, which are expensive and have more attributes which are much higher in version than DJI spark but still has gained popularity among the mass. And, the reason behind it is the camera attached to it. It is an excellent tool to capture panoramic pictures and short videos.
DJI Spark Drone Review : User-friendliness & Highly Intuitive Features
DJI Spark may lack the raw power, but it has a powerful intuitive control. After flying the drone for a few minutes, you will feel the ease of controlling it, like it is a part of your own body.
With easy and one button, it is possible to launch the drone and the face recognition feature will enable it to lift in the air and hovers around.
Only with the gestures, you can take a selfie through the drone. The wide-angle lens is capable of capturing group selfies as well as individuals.
Just a tab is required for pro footage.
The feature called 'rocket' enables you to fly straight up and files forward and backward and go round.
The 'tapfly' feature allows you to control the direction with a single tap.
The feature 'active track' enables you to shoot a moving person or object. The drone is capable of locking a profile and following it despite being at a fixed position. You can capture photos while running or cycling.
DJI Spark Drone: Powerful Camera
You can have the pleasure of capturing moments with this drone. It may lack the speed and range of camera drones, but the performance of the camera is unparallel. For the camera to perform well it is engineered with maximum stability. The wide-angle lens of the camera is capable of capturing good images at 1080p and 12MP.
It is equal to a good point shoot digital camera.
It is good for family selfies, backyard shots, group selfies, and amateur photography.
The camera can shoot images in Pano mode or 'shallowfocus' mode.
The other feature is wi-fi technology that is enabled in it. This allows for exciting FPV control.
Editing & Sharing Features:
The editing and sharing features of the drone are very basic. It can be used for tweaking images and footage. The lightweight and intuitive editing features are available in the app DJI GO 4 on the smartphone. On autopilot and editor together can create a short video where you can even add music. You can't expect a perfect compilation from it.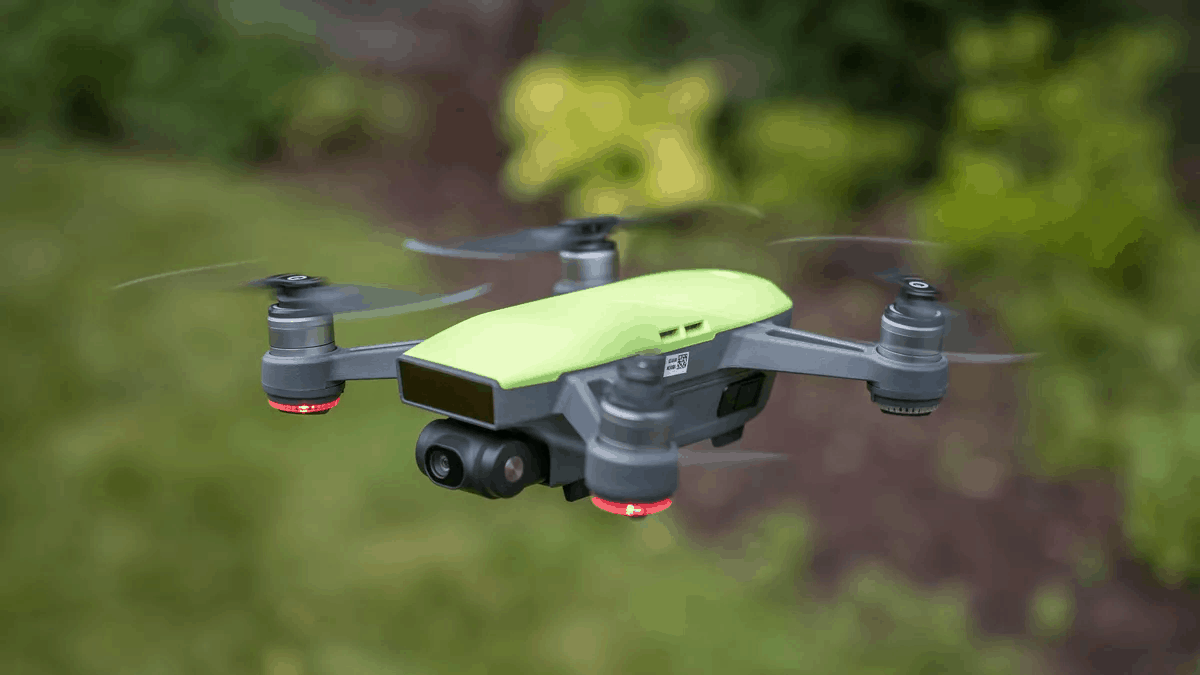 The editor is automated and that can miss the best parts of the video. However, you can delete the unwanted parts. For avoiding the problem, you should edit it yourself. This can produce high-quality videos at 24Mbps in comparison with the 5.3Mbps videos. You can save the photos by removing the SD card and connecting it to your computer.
Flight Safety:
Safety is the area where DJI had its focus. DJI Spark is featured with full safety so that the user and the drone both remain safe.
On the other hand, it also watches out the environment by implementing safe launching and flying. The feature called 'flight autonomy' makes it possible.
Other features include VPS, GPS, GLONASS and 3D sensing system to position the drone and fulfill the purpose.
As a precaution to the battery, you use the RTH button for the drone to come to its present point.
GEO system is there to warn about restricted areas like stadiums and airports.
Specifications at a Glance
Dimensions: 143×143×55mm
Weight: 0.2 lbs (95 g)
Maximum Flight time: 16 minutes
Maximum Speed: 50kph
Maximum Hovering: 15 minutes
WiFi Frequency Range: 2.4 GHz/5.8 GHz
Positioning System: GPS. VPS, GLONASS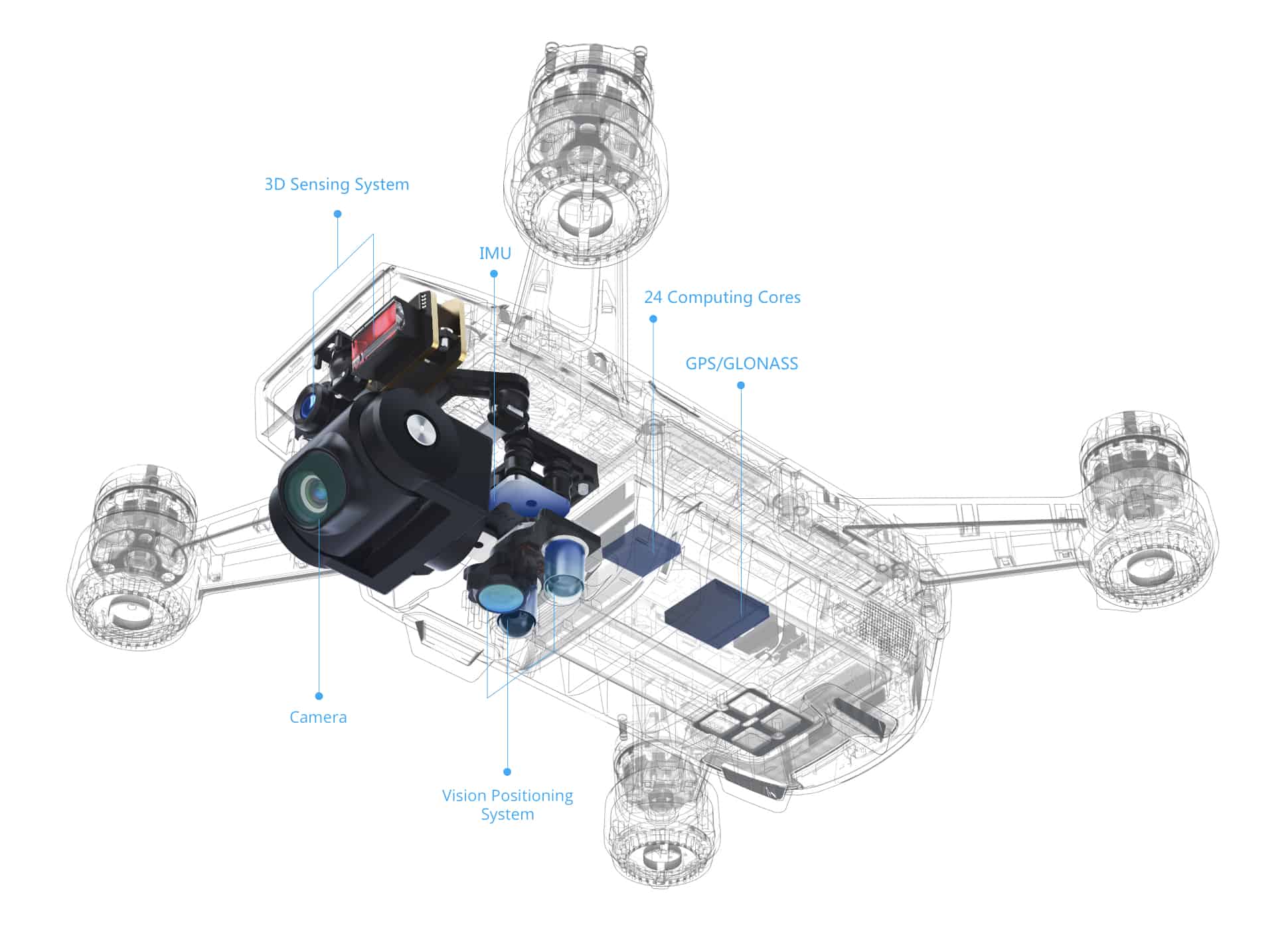 Notable Features
Quick launch from the palm
Intuitive control
Gesture control
Automated editor
Smooth image and video with Gimbal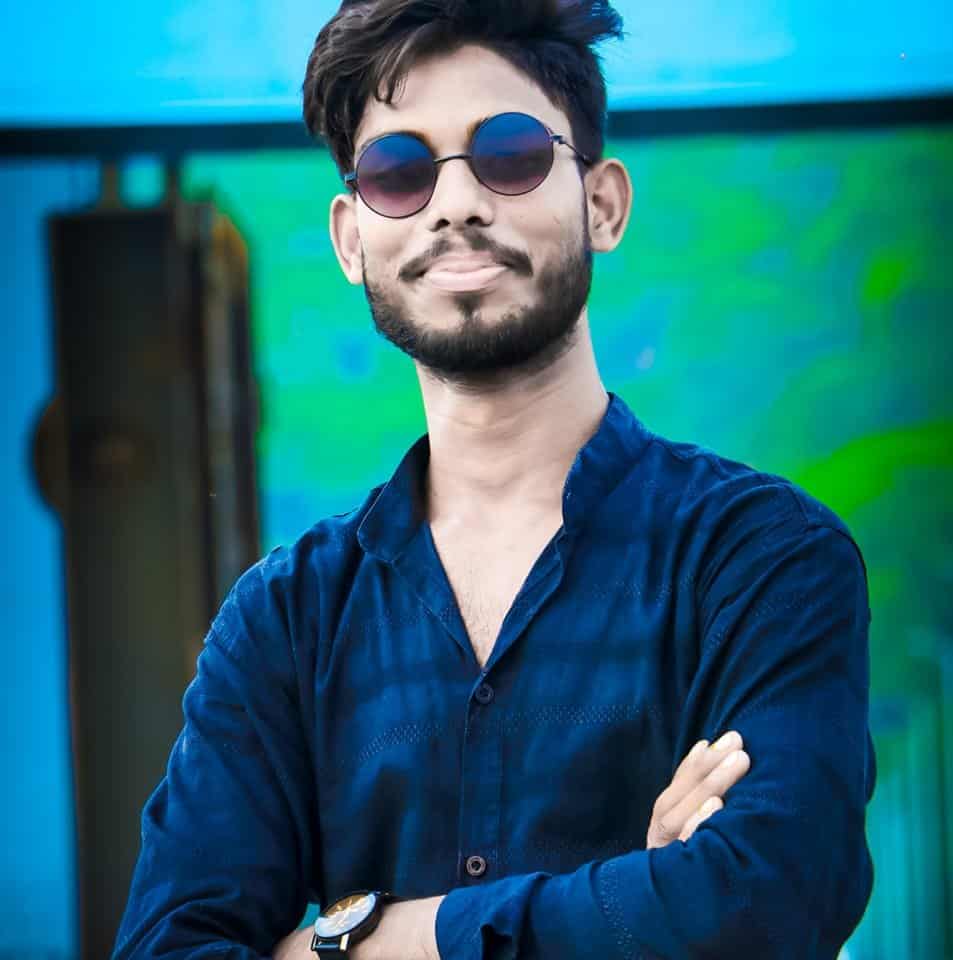 Myself Faran, Author and founder of this blog, since my childhood I was so fascinated about drones and their features that make them very important devices in various fields like search and rescue, surveillance, traffic monitoring, weather monitoring, firefighting, personal use, drone-based photography, videography.