Drones have been one of the most Impressive creation in this era of technological advancement. Drones in actual terms are known as unmanned aerial vehicles (UAVs) or unmanned aircraft systems (UASes). A drone means a flying robot that can be controlled using a remote control.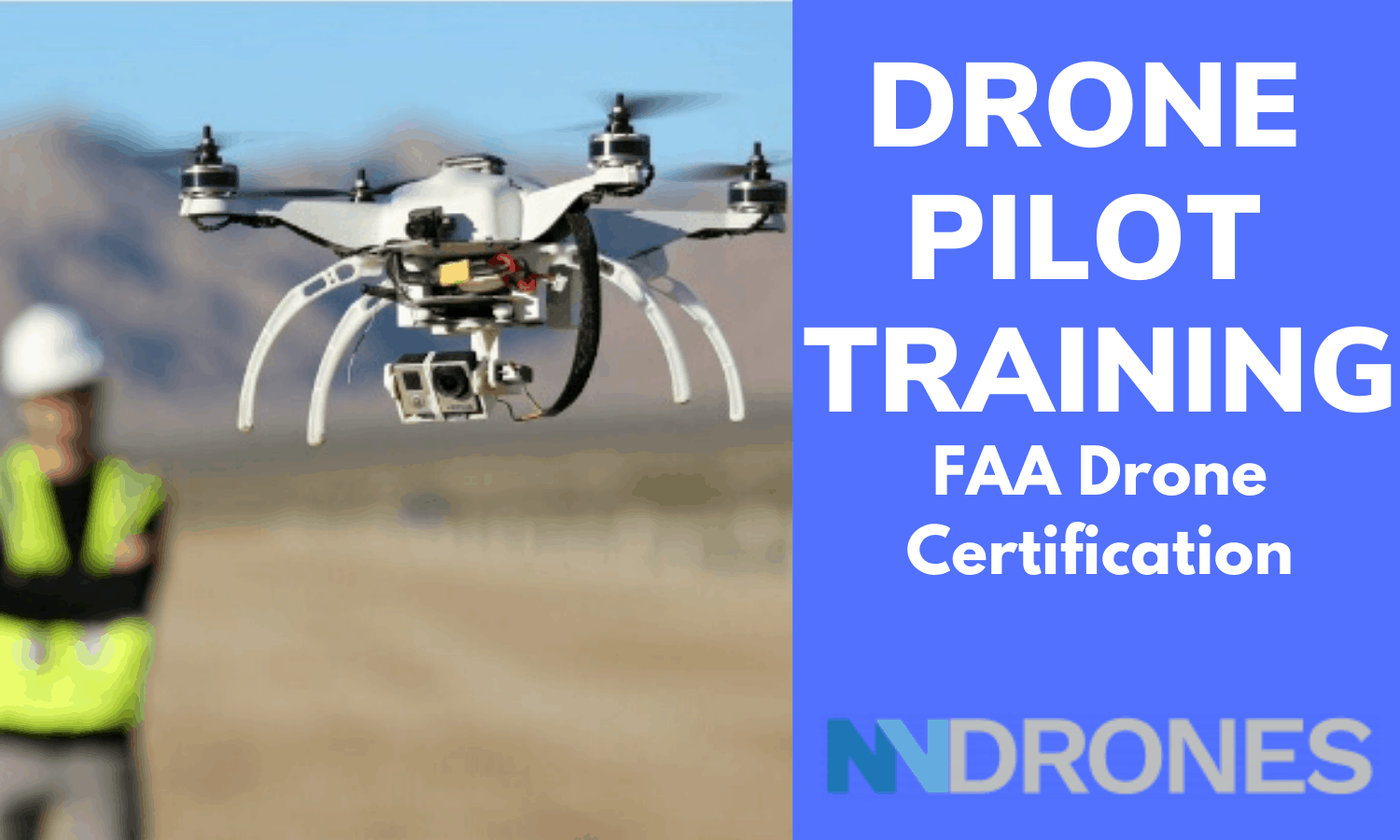 But this is just not it, as technological advancement has ensured that we come across some cool features.
Working Features of Drones:
Some of the cool drone features such as:
Advanced Camera Technology
Headless Mode
Controls via First Person View (FPV)
GPS tracking using mobile app
Smart Detectors
Many drones have a camera with amazing features. The drones have advanced control features that are safe and straightforward. Certain drones can be operated using mobile apps via GPS. This feature allows you to control the device from your phone using a video game styled controller and a headset that gives a first-person view of the machine up in the air. Some drones follow your face only with two taps on your smartphone screen after the launch. The drones can fly 360 degrees in different directions and up to a certain altitude to take aerial pictures.
The drones have improved over the last few years due to technological advancement. Most of the new drone models consist of:
HD cameras with enhanced feature
Headless Mode
Hover Mode
There is also the use of modular batteries, which ensures that there is no more trouble dealing with wired pushpins. The first person view (FPV) function of the drone has also improved over the years. Controlling your drone via an app also enables you to choose between the various picture and video options. But there are certain requirements one must comply with after buying a drone.
The Drone Registration: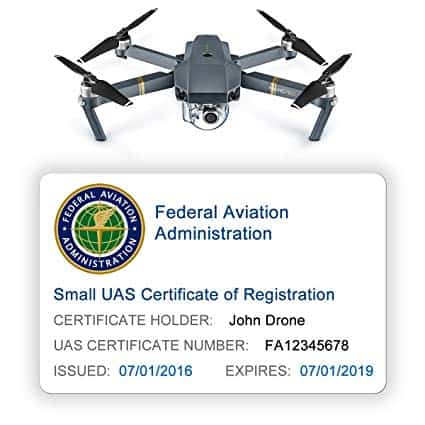 If you wish to own a drone and fly it, then you must register it first. A drone with more than 0.55 pounds of weighing is subject to registration. You will have to register the drone along with your identification with the FAA. In addition to drone registration, the FAA requires you to display your drone registration number on your craft. You will then receive the authorization through Low Altitude Authorization and Notification Capability (LAANC) before you fly in controlled airspace. Controlled airspace is present in most of the cities in the country. Before Flying a quadcopter in the United States, you will have to go through a process. The procedure is simple that you must be 16 or over, and it will cost $5. Along with this, there are strict rules one must comply with while flying a drone.
Federal Aviation Administration (FAA) UAS Drone Rules:
In the United States, the majority of drone laws come from the FAA. These rules are similar to or have been duplicated by many countries around the globe. The rules are as follows:
1. Usage of Camera
This rule mainly applies to the drones with cameras on it. Such drones are primarily used by photographers or for leisure videography. Although the FAA has laid down rules for camera usage, first and foremost, one must understand that if a drone has a camera on it, then it is a camera. Just because you will not be using the camera does not excuse you from complying with the rules. You cannot go around snooping utilizing the camera, even if you intend otherwise. Whether the camera is in your hands or flying up in the sky, one has to follow the country's camera and privacy rules. These rules go hand in hand with the ones given by the FAA, which one must follow.
2. Fly at a Certain Altitude
You can fly your drone at or below 400 feet above ground level. 400 feet is about 121.92 meters. Most of the excellent quality customized drones limit your elevation from the ground automatically. But this feature is limited to the drones which contain GPS radios. The GPS helps the device discover the ground level. But the drones without a GPS are limited to eighty to one hundred feet from the remote control. So they can't go anywhere close to 400 feet. Although one must be cautious as the GPS drone may identify the ground level but fail to update if the terrain around you changes.
3. Flying within the Line of Sight
The rule is simple: if your drone is not visible, then you bring it back to your standing position. But the question begs, what about the FPV Goggles for certain drones? The line of sight rule is applicable for outdoor flight. If you are flying indoors, this rule need not be followed. So in case you are flying indoors, you can put on your FPV goggles and fly your quadcopter into a wall. But when one is outdoors, the line of sight is usually broken by the pilot due to the spotter. The spotter should be in the range of view by the naked eye and in earshot of the pilot. So if you are outside, you or a person immediately beside should see the drone un-aided.
4. Keep Away From the Airports
As of 2019, The 5-mile rule is no more applicable. Though you must be authorized to fly in any controlled airspace. The law is simple to follow. You can open the airspace app of your choices such as B4U Fly, Airmap, Kitty Hawk, or others. This will help you see what airspace you are within. If you are within the FAA controlled airspace, you should use the app to request authorization before flying the drone. The tool in use is called Low Altitude Authorization and Notification Capability (LAANC). LAANC is an automated tool from the FAA that performs a few essential actions:
Identifying all the reporting aircraft in the area.
Authorization for your flight safety.
You are reporting your flight location to other aircraft.
LAANC is a simple tool available on most authorized apps. This tool will state the limitations on your flight. For example, the 400 feet rule is overruled by the LAANC approval. Because you are in an active air traffic area, if LAANC says you are limited to 100 ft, it's for a purpose.
5. Avoid Flying Over the People
This is one of the essential rules from the FAA. Safety is the number one concern for the FAA. Flying over the top of people is very risky and dangerous. Though the law states that one should not fly over the top of people, but there is more to it. The actual law states that you should not fly over the top of people that are not involved in your flight operations. Hence, you can hover over yourself and the spotter on hand. Though this is not recommended, this complies with the law.
Which Drone License Should You Get?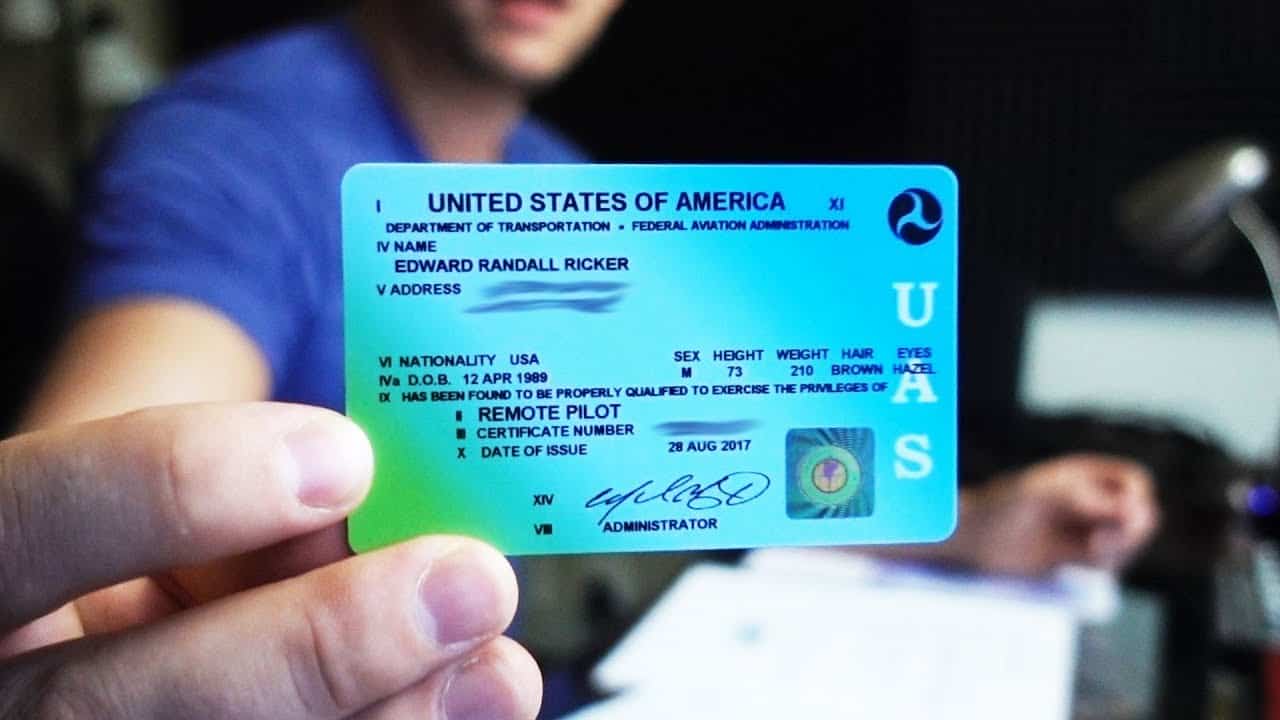 To get a drone, you must first comply with some rules. The rules to acquire a drone license are as follows:
A drone license is mandatory for work or business, i.e., commercial use of the drone.
A drone license is not mandatory for a drone, which is strictly for fun as a hobby, i.e., recreational use.
Some people use drones for outdoors activities or fun, which does not require a drone license. The purpose of the drone license mainly serves those who use it for professional work. For instance, individual photographers use drones to take pictures. Hence, the drone license is mandatory for such work purposes. The Federal Aviation Administration (FAA) is reporting over 100,000 issuances of commercial drone licenses. But it is highly unlikely that all of the recipients are actively seeking employment as drone pilots. Many recreational drone pilots are paying for a drone license that is not needed. However, anyone who intends to operate their drone, or a company drone, commercially must be licensed to do so.
*Note: All hobby flights within controlled airspace (such as around airports) require authorization before you can fly. If you live in these areas, you will need authorization just to fly a toy in your backyard. The FAA has been mandated to implement licensing for hobby pilots as well, we plan to help you get that certification.
Must Read: Best Drones Under $100 [2019]
FAA: Recreational Vs Commercial Use
There are various sections given by the Federal Aviation Administration (FAA) for Recreational and Commercial Use of Drones. These are as follows:
1. Section 336 (Recreational Use)
Section 336 refers to the Special Rule for Model Aircraft. This is established in Section 336 of the FAA Modernization and Reform Act of 2012. The law states what a drone weighing above 0.55 pounds is for recreational use (indicating a model). It also shows what is required of the user. The drone must be registered, and a $5 fee should be paid for every drone you own.
2. Part 107 (Commercial Use)
The Part 107 Small Unmanned Aircraft Rule which governs the commercial drone pilot operations. In order for you to operate a drone as a commercial asset, you have to possess a current Part 107 drone license from the FAA.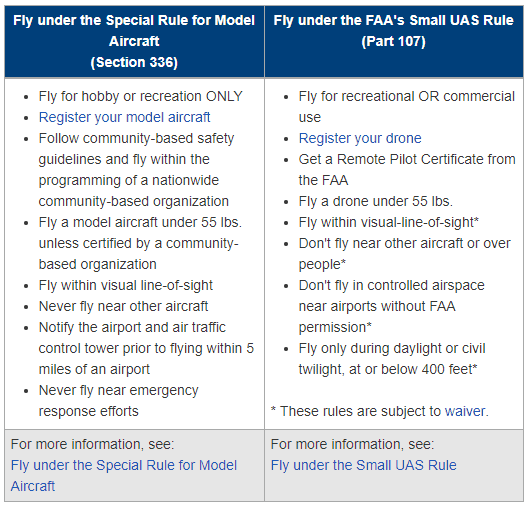 3. Part 61 Certificate
This section is applicable to manned aircraft pilots. The only time a commercial drone pilot does not need to obtain a Part 107 drone license is if he holds a manned pilot certificate issued under 14 CFR Part 61 and has completed a flight review within the previous 24 months.
Acquiring FAA Drone License:
To get a commercial drone license from the FAA, one must follow these steps:
You have to be at least 16 years old.
One must pass the Aeronautical Knowledge Test by registering for the test at an FAA-approved knowledge testing center.
Then you can apply for a Remote Pilot Certificate through the FAA's online IACRA system 48 hours after giving the Aeronautical Knowledge Test.
You must pass a background check by the Transportation Security Administration, which takes place automatically during your application process.
After you have the drone license, then there will be a specific procedure the person must follow:
One must have updated permission bypassing a recurrent aeronautical knowledge test every 24 months.
You need to make small UAS available for inspection or testing. Any associated documents/records should be ready under the proposed rule upon request by the FAA.
Reporting any accidents which occur to the FAA within 10 days of any operation that results in injury or property damage over $500.
Before all flights, one must conduct a preflight inspection. This should include specific aircraft and control station systems checks, to ensure the small UAS is safe for operation.
Drone Guide for Beginners:

Learning to fly a drone can be quite a task for a beginner. One has to be cautious to not end up knocking the quadcopter into a wall or a tree. It could be tedious keeping an eye out on your device in the learning phase. Hence, beginners should try to buy drones available at cheap rates. There are specific checklists one should go through before purchasing a drone. These are as follows:
1. Mini Drones for Beginners
The first thing to check while purchasing a drone is to choose one that is within your skill level as drones can be easy as well as difficult to fly. For instance, mini drones are useful for beginners who wish to experience their first time flying them. This will help you in understanding the basic features and controls of a drone before you find yourself with a more competent model.
2. Indoor Vs Outdoor Flying
Some drones can be flown indoors, too, whereas the big ones only work outside. Usually, mini drones can be flown indoors. Flying indoors will teach you the basics of flying. After which you can fly your drone outdoors and get better at flying. Your decision should be based on drone productivity, and for what reasons do you wish to use the drone.
3. The Drone Features
Drones, with the help of technological advancement, have many features. These features will differentiate drones' performance. For example, many drones come with cameras, but not every drone comes with a good quality HD Camera. Certain drones can be controlled using the remote control, while others may function through a mobile app. Few drones have face detection and First Person View (FPV) along with longer flight time. For instance, if you want durability, you should select a drone that comes with propeller guards or have the ability to resist damage during crashes. This will save you money and help you purchase a drone that satisfies your needs.
It is not difficult to choose the right quadcopter for yourself. Finding a drone that is easy to use will be rewarding for beginners.
 Avoid the Beginner's Mistakes
Somewhere or the other, it is easy for beginners to make mistakes while flying for the first time. The following are the list of Don'ts The Beginner should avoid:
Do not operate the drone in severe weather conditions. The bad weather can reduce the visibility of your drone and also lead to a crash if it is windy.
Avoid flying the drone during low battery warning. If your drone's battery dies mid-flight, it could lead to property damage or severely injure someone.
Never Fly the drone under the influence of drugs or alcohol. This is an effective way of inviting disaster.
Do not attend any calls or text while flying the drone. This will cause distraction and may lead to an accident.
Avoid flying the drone above the authorized altitude.
Drone Accessories Required:
The right kind of drone accessories can give you the best flight experience. The following are different accessories beginners can use:
1. Lanyard 
Most of the Drone Controllers come with an anchor point used as a neck strap. These neck-straps are simple enough that one can easily create one with a DIY video. Lanyard comes in handy for users who have to use remote controllers for their drones. The anchor will keep your controller safe and sound.
2. Helipad
The helipad is like a small version from the actual one specially made for the drone landings. You can use the helipad to launch the drone up into the air. The helipad proves to be a smooth surface for device landings. This is essential for outdoor flying when you do not wish to land your drone on the muddy surface. Also, one should avoid metal helipads as they interfere with the GPS frequency.
3. FPV Goggles
The FPV handset can be used in limited locations. But using an FPV headset can be a fascinating thing. The FPV will offer you a virtual reality version using your drone. This is pretty exciting for users. Overall, one of the best quadcopter accessories one can own.
4. Alternative Controller
People participating in the drone racing have a better use for alternate controllers. You can attach many controllers to your quadcopter. The drones have interchangeable controllers, which can be very convenient for the user.
5. Tables
A folding table can be very efficient while flying the drone outdoors. This will help you store your belonging on a platform rather than just placing it anywhere.
6. Cables
Cables are the essential accessories one needs at all times. This is because most drones can be charged using the wires. Carrying the cable makes it convenient to charge the drone wherever you go.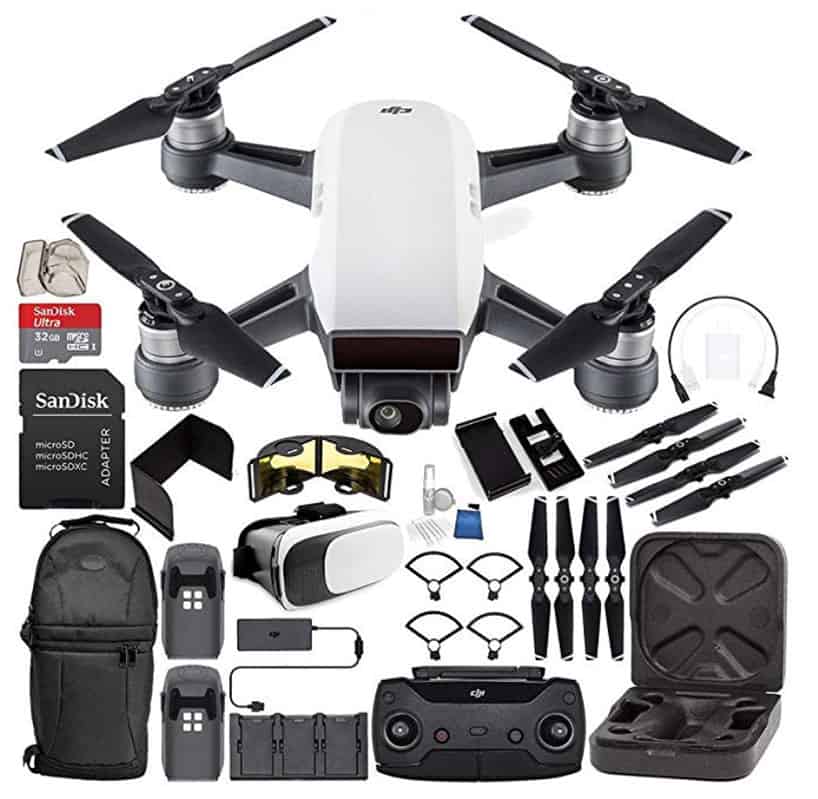 7. Umbrella / Sunshade
The Umbrella or the sunshade acts as a protection for your controller. The FPV displays are not adequately visible at times because of sunlight. The controllers must be protected from the rains as water could damage the controller.
8. GPS Tracker
GPS is a great tool tracker for the drone. The quadcopter can get lost easily during the flight. Hence, the GPS will help you discover the drone's location.
9. Tools
The usage of tools is dependent upon the person flying the drone. But tools can come in handy when you wish to replace a particular part in the device. Tools are especially needed when one wants to replace propellers or change batteries.
10. Micro SD Card
Many drones have internal memory. But Micro SD Card makes it possible to expand your memory outside the device.
The right drone is not just about a search through the various sizes, capabilities, cameras, but accessories do play an important role. It can be the smallest thing that ruins your experience, like not having the right cable to connect to your mobile device.
Top 5 Best Drone Apps: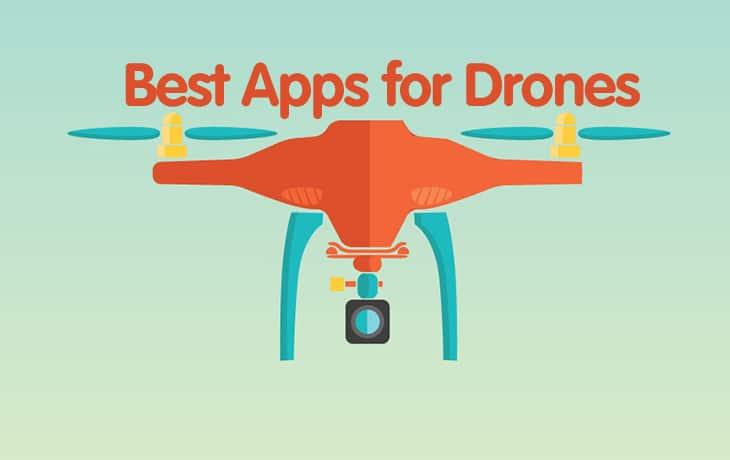 To have the best flight experience, one can use the following apps:
1. Google Earth
The apps used for drone flights are mainly for location. The apps will show you the maps with authorization. This will help you comply with rules in the authorized areas. Google Earth is known for finding the best places for drone flying. Google Earth is free for your mobile device and available on the web, as well.
2. Airmap
Airmap is one of the best apps you can use for drone flying. The app has additional features along with locating your drone. Microsoft and Qualcomm back Airmap. It is now one of the few apps that can help you attain airspace authorization for your hobby flight.
3. B4U Fly
B4U Fly can be an app that does not authorize you to fly in certain locations. But the app is handy when it comes to airport listings around, displaying the 5-mile radius of each.
4. US Topo Maps
This app shows you the terrains to avoid running into the bush. The maps can be downloaded for offline use. You can also check the airspace in which you are flying.
5. Hover
Hover is an app providing mapping and location awareness info, just like Airmap. Though Hover does add the weather info, which is of considerable significance, at a glance, Hover can tell you if it is safe to fly. Taking visibility, wind, location, and more into consideration, Hover may not be the only drone app you need, but if you were to stick with just one, an app like this is undoubtedly a solid bet.
The beginners can follow some of the things mentioned above to ease out the learning process. There is a steep learning curve involved, but with practice, it will be easy to control the device. One needs to ensure that there is compliance with the FAA laws to avoid trouble. Flying the quadcopter can be a lot of fun. This does not mean you should become a nuisance by using your device for spying on neighbors or other people. The license is authorized based on your ability to follow the rules. Hence, one should see to it that they are always following the rules, using various accessories and maps to differentiate authorized areas.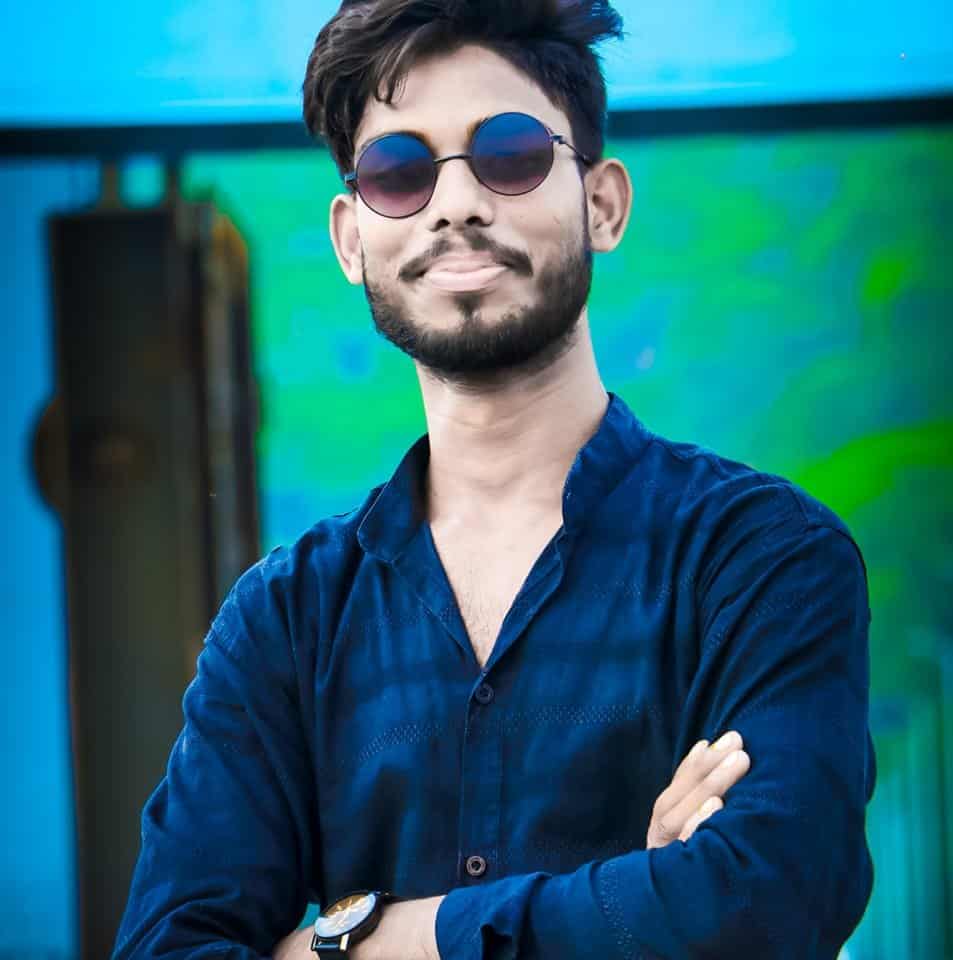 Myself Faran, Author and founder of this blog, since my childhood I was so fascinated about drones and their features that make them very important devices in various fields like search and rescue, surveillance, traffic monitoring, weather monitoring, firefighting, personal use, drone-based photography, videography.