What can be more interesting than flying your drone high above your head and get the best evening shot of your city? However, the launch of Phantom 4 has turned out to be a headache for the buyers of Phantom 4. This topic is purported to help you make your decision regarding the same by providing you with every detailed aspect of both Mavic Pro and Phantom 4. Who do you think is going to win?
Mavic Pro vs Phantom 4: Best Comparisons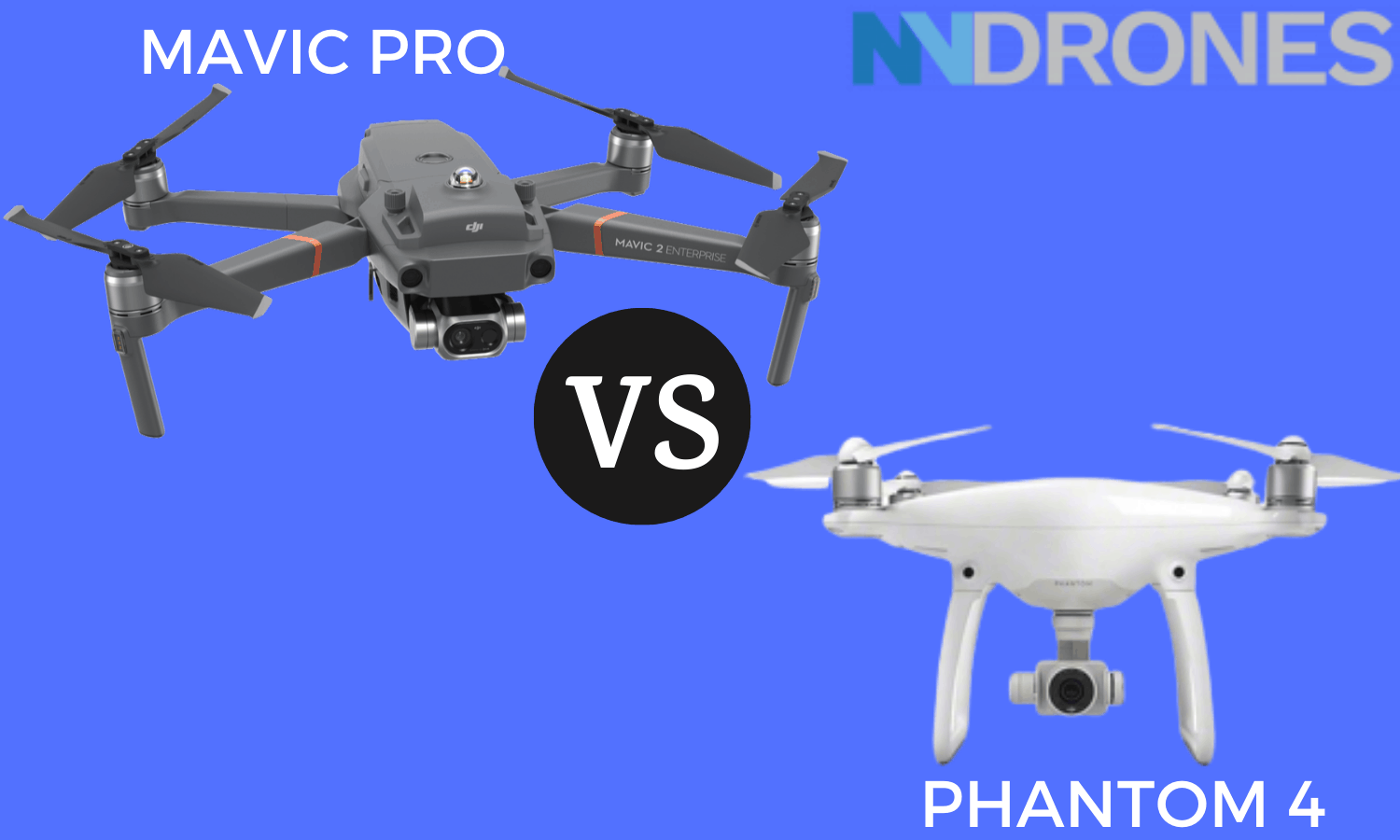 Design
The basic thing you need to be concerned about your drone is its design and portability. It is also important to note the size of a drone. You should be informed that Mavic Pro weighs about 2 pounds whereas the Phantom weighs almost 3 pounds. It is also important to note that Mavic Pro has a folding arm, which makes it much more comfortable to roam around with. Phantom, however, has sturdy arms. So, what is going to be your next choice?
Camera:
Let's take a look at the following table to understand the facts:
Drones

Camera features

Mavic Pro

12MP
4K, 1080p
CMOS sensor
Stabilization functioning
Micro USB

Phantom 4

12MP
4K
Stabilization functioning
Micro SD card
½.3" sensors
As can be observed from the table, Mavic Pro is successful in delivering much more specs than its rival Phantom 4. It is also important to know that Phantom 4 was developed as a drone for aerial photography, yet it is unable to provide differentiable output than the Mavic Pro. Mavic Pro is relatively cheaper than Phantom 4, which definitely makes it more preferable.
Battery Backup:
The Phantom 4 drone is powered by its intelligent flight battery The Mavic Pro is also powered by such battery but offers some added features with it, such as LEDs and in-built sensors. If you talk about the flight time, you can assess that, there is not much considerable difference between them; however, Mavic's battery drains a little faster for the LEDs. The average flight time of Mavic Pro is 27 minutes and for Phantom 4 it is almost 30 minutes.
Controller:
Both the controllers of Mavic Pro and Phantom 4 run on a frequency of 2.4 GHz. Phantom 4 comes with a massive screen of 5.5" which is much helpful as you don't have to drain your smartphone battery at the same time. However, this feature is not available with the Mavic Pro. If you talk about the interference level for the maximum range, there is not much considerable variance between them. The altitude is another important concern for drone pilots. The Mavic can reach an altitude of 7000 meters, whereas, Phantom 4 can make a flight up to 5000 meters. Are you still inclined towards Phantom 4?
Performance:
Before discussing the performance delivery of them, let's take a look at all the important features offered by them.
Features offered by Mavic Pro
Tripod Mode
Active Tracker
GPS
Waypoints
Terrain Follow
GO Editor
Flight Autonomy
Gesture control
TapFly
Follow mode
Obstacle avoidance
Features offered by Phantom 4
GPS
Forward mode
Spotlight Mode
Active Tracker
Home
Tracing mode
Obstacle avoidance
Profile mode
TapFly
Gesture control
Draw Mode
As you can assess, both the drones come with very similar features which make them perform with quite the same efficacy. The flight speed of both of them is also relatively the same. Phantom 4 can make a flight at 20mph which is only 2mph more than the Mavic Pro. Both of the drones are capable of stabilizing them in winds and also pretty good in avoiding obstruction within a very wide parameter.
Mavic Pro vs Phantom 4: Overview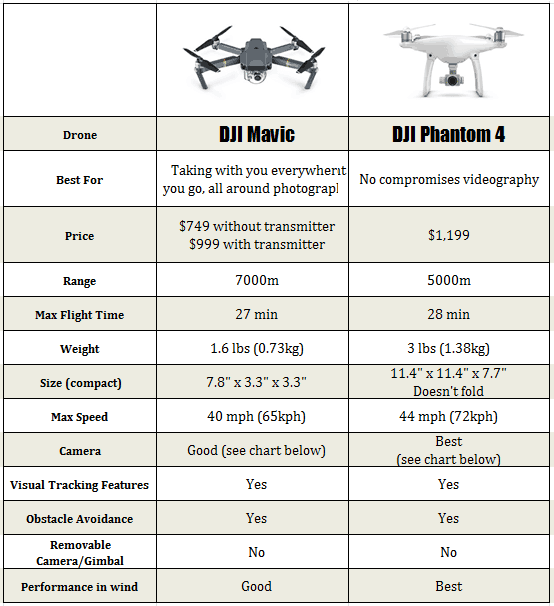 FAQ'S:
1Q. What is the use of TapFly feature?
Ans: with this option, you can fly your drone just with a tap of your finger. If the obstacle avoidance function is turned on, you can very efficiently fly your drone. It can hover around or slow down whenever required and it is important to keep in mind that, the brightness of the scene needs to >300lux.
2Q. What is the obstacle detection range of Phantom 4?
Ans: the obstacle sensing range of Phantom 4 is approx 0.7 to 15 meters. However, it is strictly advised to keep the drone under constant observation.
3Q. Why ActiveTracker is used?
Ans: This feature helps the drone to track any moving object by locking a target on it.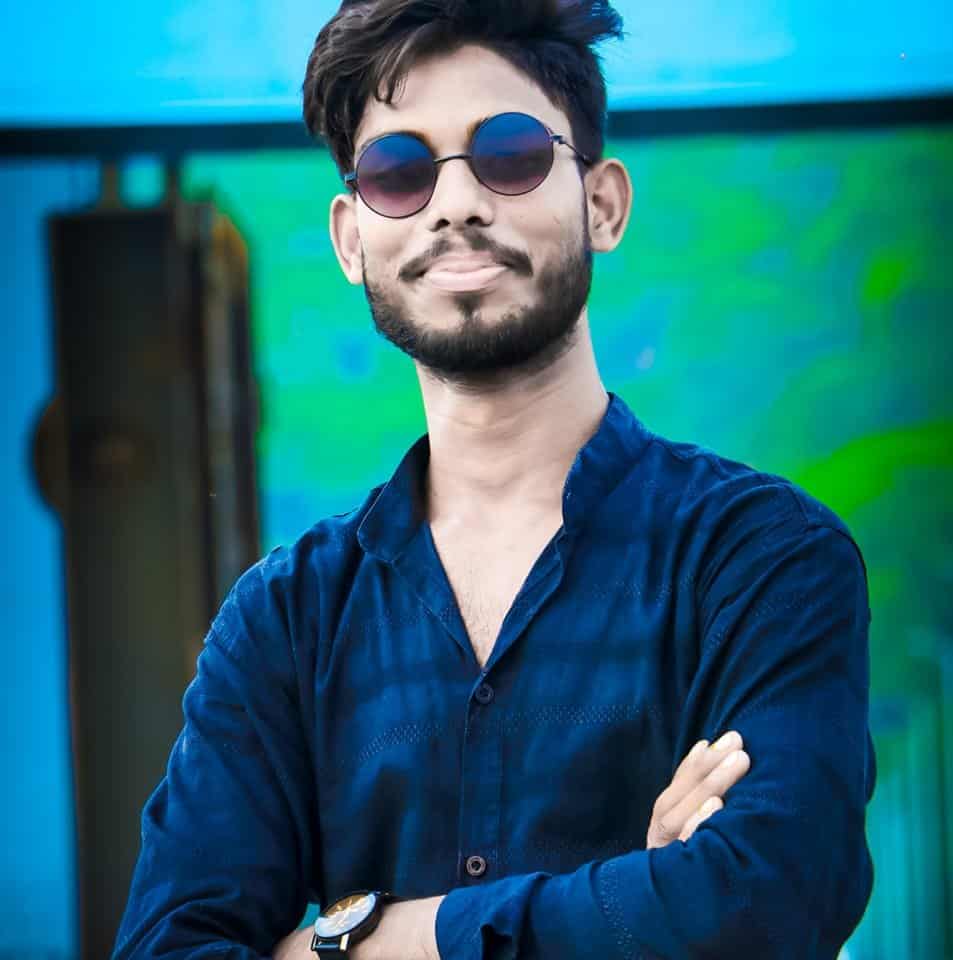 Myself Faran, Author and founder of this blog, since my childhood I was so fascinated about drones and their features that make them very important devices in various fields like search and rescue, surveillance, traffic monitoring, weather monitoring, firefighting, personal use, drone-based photography, videography.