Are you looking forward to buying the most advanced drone in the market? DJI has launched 2 of its highly advanced drones lined up in the Mavic series, which are Mavic Zoom 2 and Mavic 2. Now, this is a matter of much discussion in which one outperforms the other. Relax! And enjoy the topic, as it is going to cover up all the important aspects of them in detail.
Mavic 2 Pro vs Mavic 2 Zoom – Features & Specifications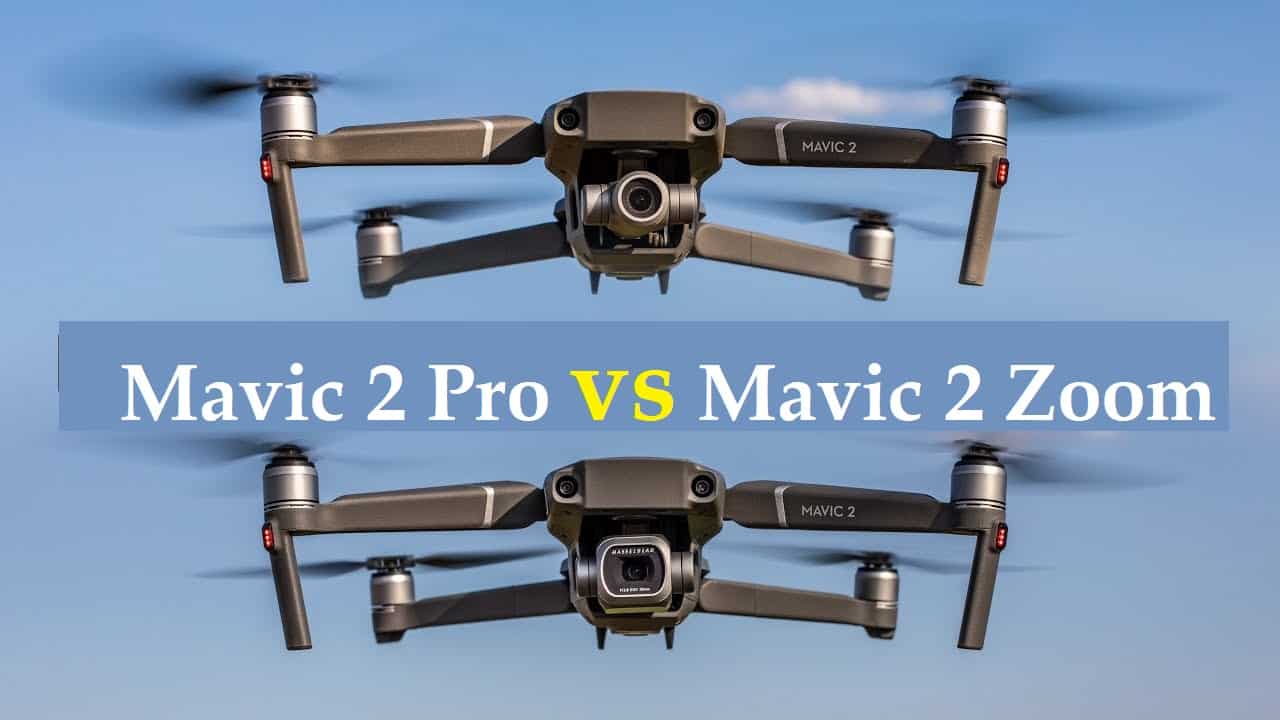 Before delving deeper into their comparison, it is necessary to take a look at their specs and features to understand which of them fits your needs.
1. Hasselblad Camera
Both Mavic 2 Pro and Mavic Zoom 2 are quite identical in the aspect of their specifications, however, except their camera quality. In collaboration with Hasselblad, Mavic 2 Pro has drastically improved its camera quality with its 20MP high-resolution camera.  The ISO of Mavic 2 can reach high up to 12800. Mavic Zoom 2, however, lags in this.
2. Colour profile
Mavic 2 Pro also outscores Zoom 2 in the aspect of colour profiling. It uses Hasselblad Natural Colour Solution (HNCS) for offering a natural touch to every picture and video.
3. HDR photo
Both Mavic 2 Pro and Zoom are efficient in capturing HDR photos. However, you should be aware that, their exposure value differentiates a lot. With HNSC, Mavic 2 Pro camera reaches up to 14 EV stops whereas Mavic Zoom 2 can reach up to 13 EVs. This offers Mavic 2 Pro much more clarity in the image.
4. Durability
There cannot be any drastic change observed in the whole Mavic series; however, these two come with some extra features and little heavier than its predecessors. Excitingly enough, these drones also offer the iconic folding arms and the build quality of both of them is very sturdy.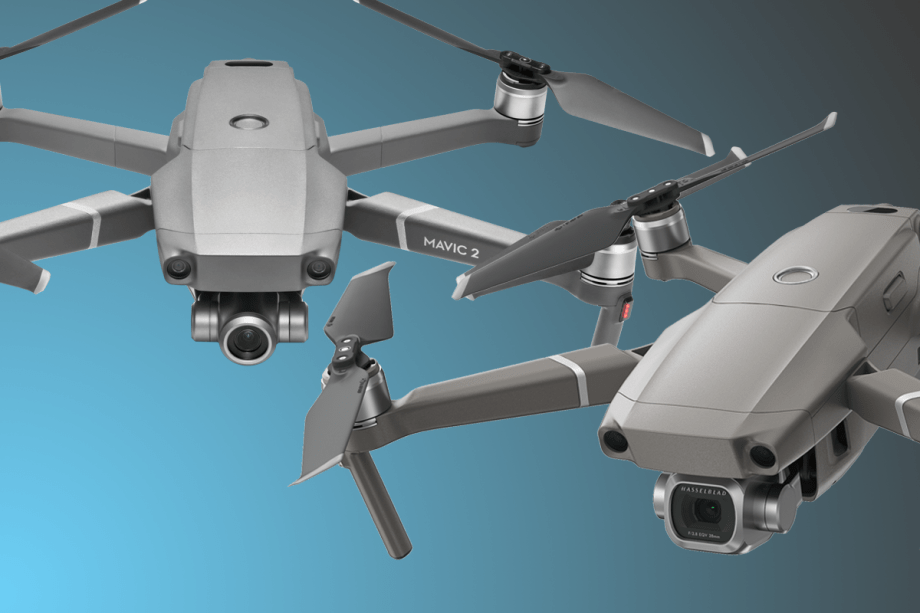 5. Battery backup
As claimed by the company, Mavic 2 Pro can constantly levitate for as long as 29 minutes. Mavic 2 Pro has a beautiful aerodynamic design that allows it to fly around for 31 minutes at 25 kmph of constant speed.  This similar condition can be encountered with Mavic Zoom 2 too. Both of these two drones take up to 50 minutes to get the batteries fully charged.
6. Camera
As stated before, camera quality is the only aspect where these two advanced drones can be differentiated. The Mavic 2 Pro camera comes with a CMOS sensor and Mavic 2 Zoom offers a relatively smaller sensor with a 24-48mm optical lens. The shooter of Mavic 2 Pro is arguably better than its competitor. Mavic 2 Pro also has a large sensor that offers it a better resolution and excellent low-light performance.
Interestingly, Mavic 2 Pro's camera also offers an adjustable aperture, which leads it ahead of Mavic Zoom 2. With this adjustable aperture, you can enable depth of field and other useful camera modes. However, you need to be aware that, unlike Mavic Zoom 2, Pro cannot zoom into any image.  If you are a photographer, you may choose Mavic Pro 2 for capturing uncompromised photos.
8. Control
Both Mavic 2 Pro and Zoom 2 have maintained the similar flight control of its predecessors. It is very responsive to air. The software developed by DJI for drones is very reliable and the drones very skilfully levitate without any drifting or slippery controls.  Both the drones come with sensors in all plausible sides which makes it very active in tracking and avoiding obstacles.
FAQ'S:
1Q. Does Mavic 2 Pro offer a better image than Zoom 2?
Ans: – Yes, if you need do not try to zoom in.  Mavic 2 Pro has comparatively bigger sensors developed by Hasselblad and another thing is, zooming into a scene ruins the picture quality. Therefore, it provides better picture quality without zoom.
2Q. Are Mavic 2 drones fully waterproof?
Ans:- No. Mavic 2 drones are no waterproof. Sprinkles of waters are okay, anyway.
3Q. Does Mavic 2 support all mobile?
Ans: – All smartphones are not supported by the controller. However, the mobiles, which are not longer than160 mm and 6.5-8.5mm thicker, are supported by the controller very comfortably. It is also recommended to remove any protective cover of your phone while using it for the controller.
4Q. What can cause an update failure for the software?
Ans: – There can be several aspects need to be maintained before updating firmware, such as_
Check the battery level. It is recommended to keep the battery above 50% before updating the software.
It is necessary to keep both the drone and the controller powered on. If this turns out to be the reason. Just restart both of them and continue to update the procedure.
You should also check that the internet connection is very stable. Slow or lagging the internet can also cause an update failure. If the controller does not connect with the drone, you need to use DJI Assistant software to update the firmware.
Also Check: Drone Pilot Training – Acquiring Drone Pilot License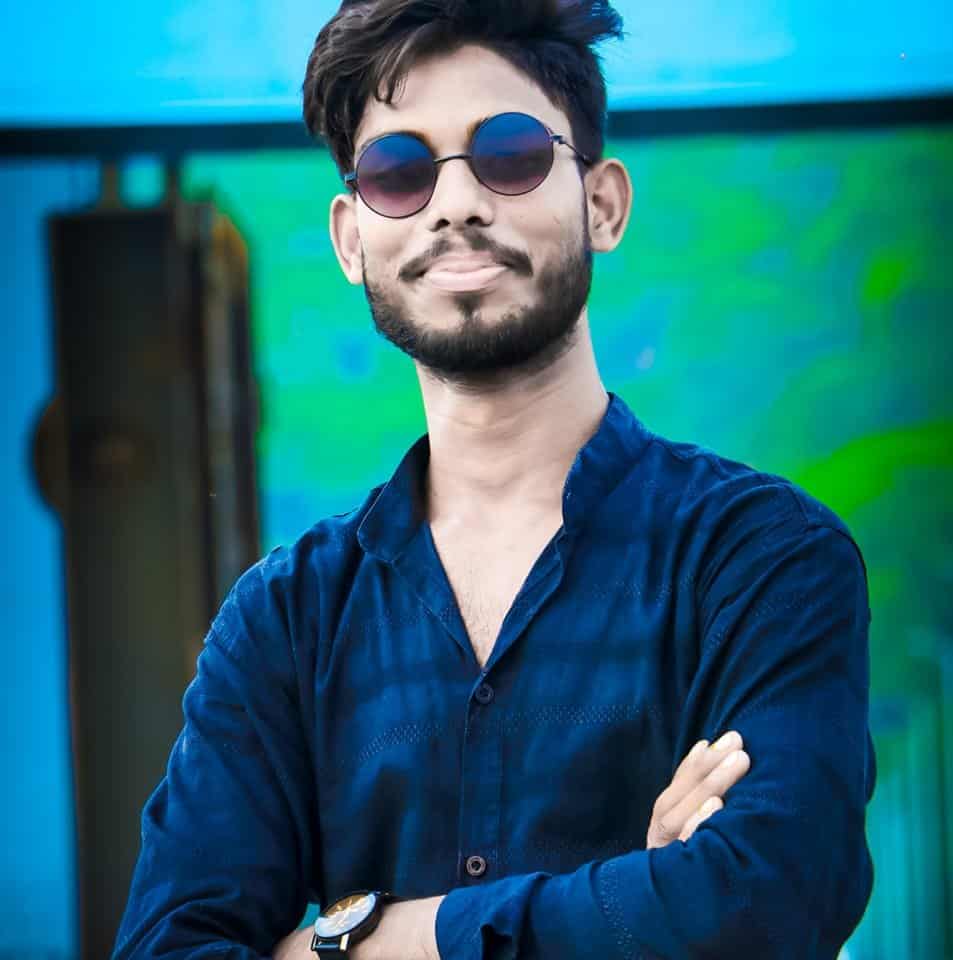 Myself Faran, Author and founder of this blog, since my childhood I was so fascinated about drones and their features that make them very important devices in various fields like search and rescue, surveillance, traffic monitoring, weather monitoring, firefighting, personal use, drone-based photography, videography.