Promark P70 Drone takes you in an unbelievable world of virtual reality. It includes the facility to fly in the air easily and take videos with its premium quality. Promark P70 has an in-built Wi-Fi signal which allows you to take photographs, record 720p live HD video footage and stream the recorded videos directly from your Smartphone via a free Promark app. After conducting the test we have made an analytical report regarding its performance. We think Promark P70 is the perfect option for those who wish for a highly enhanced user-experience.
Promark P70 Drone Review: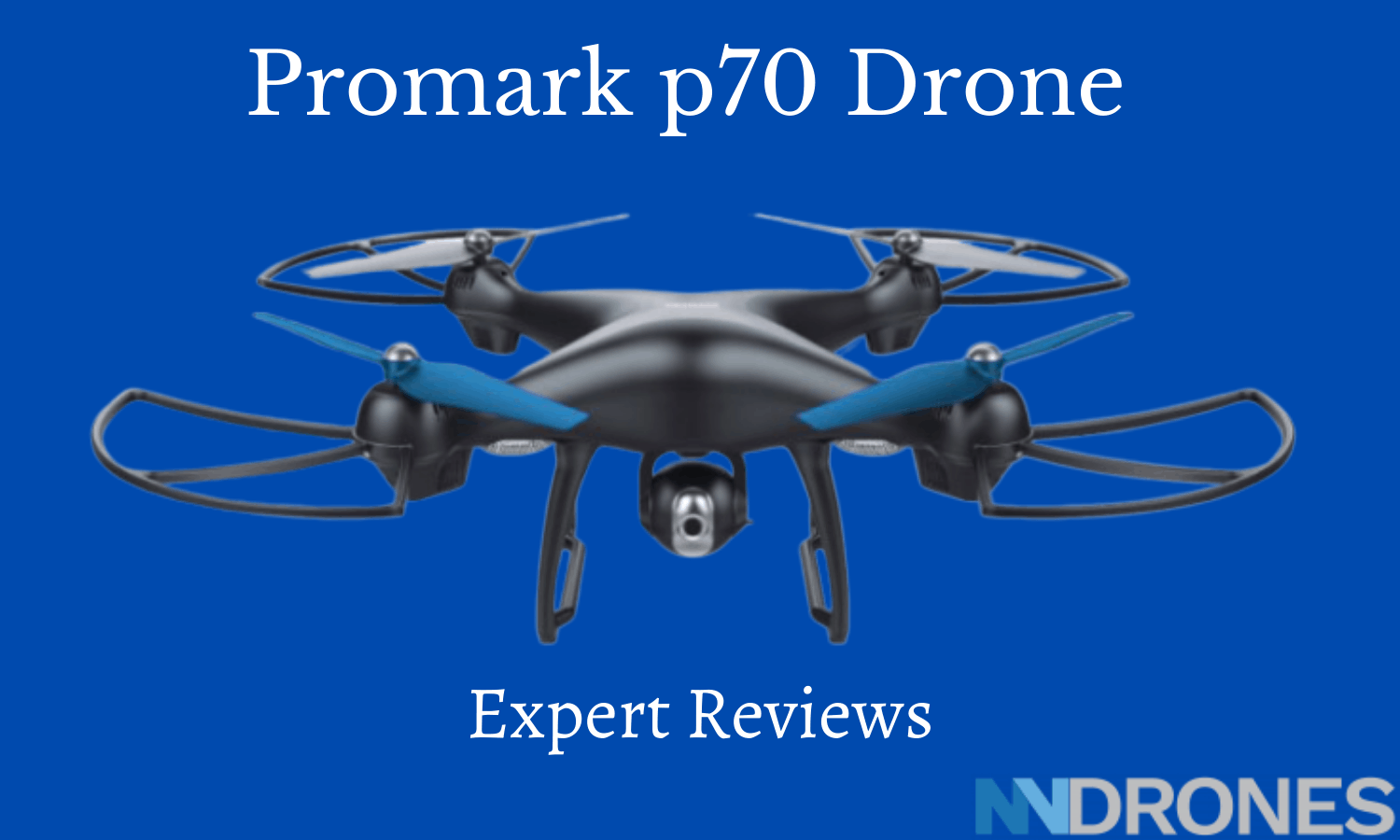 Here we will conduct a review of Promark P70 and highlight why you should buy this product. So if you wish to know more about Promark P70, read this article.
Key Features:
| NAME | SPECIFICATION |
| --- | --- |
| Camera | 720p HD |
| Flight Time | 12 minutes |
| Control Range | 300 yards |
| Charging Time | Maximum 5hours |
| Battery Potentiality | 7.4V 2,000mAh Lithium-ion Pro Battery |
| Compatible with | Android and iOS |
| Special Attachment | VR Goggles |
Promark P70 Drone Specifications:
1. Design
Promark P70 designed with modern technology and 4 strong rotor blades. These 4 blades have 4 LED lights; 2 green lights for the front side and 2 red lights for the back. Legs of this Drone are quite larger than others. Its long legs are capable of protecting the camera and controlling the gear for a safe landing. Its blades have protective shields that are not attached in the shipment box.
Dimensions- 19X5.8X19inches
Weight- 1.3pounds
2. Camera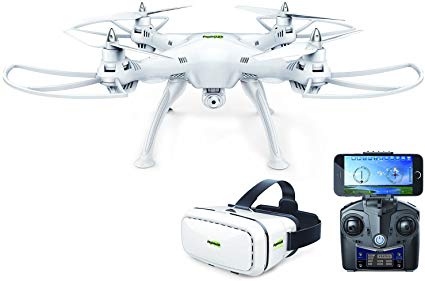 An updated 720p HD camera is mounted in this Drone which can be tilted up or down by a special 'Camera Angle' button on its remote controller. If you want to know about its video quality then we like to say that you can get an amazing video quality in this Drone. This fairly decent camera can provide satisfaction with its services. Apart from the outstanding video quality sometimes we have seen there is a jelly effect that appears when the drone moves suddenly. However, the overall impression is satisfactory especially when it works and flies in a slow speed setting.
3. Battery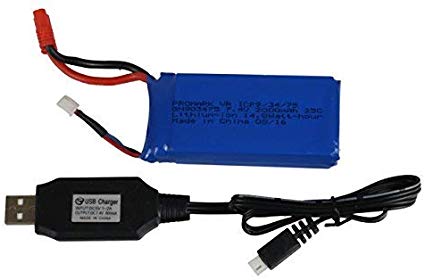 The manufacturer of this Drone equipped a powerful lithium-polymer battery with 7.4V 2000mAh compatibility. This battery allows you to get 12 minutes long uninterrupted flight service at a decent speed. You can stun and flips greatly by reducing its flight time. You can recharge this battery via a USB cord for 5hours to make your battery full. Before the first time usage, the battery of this Drone needs to be fully charged. This battery is placed in a separate slot inside the Drone. Inside a dedicated door, the battery connects pretty by plug and play system. The manufacturer has enhanced its battery life for long term services.
4. Transmitter
The most impressive thing with the controller of this product is its LED screen. Facing problems with its complex settings and can't perform the operation? This LED screen will show you the camera mode, taking snaps, and also the current settings. The slick design transmitter lies properly in your hand so you can handle its movement simply. Although this Drone compiles with many features, it is never overcrowded with the feather touch buttons.
The right Joystick helps you to control the direction. Same as Left Joystick helps you to control rotation. Also, there are separate buttons attached in this Drone for trim up-down and left-right movement. There is another button present to take the still photos. A short press on-camera button will help you to take a snap and a long press will help you to start a video. You can control the entire action of this Drone Camera directly from your Smartphone by installing a free app. However, some features of this product are limited while playing it with your Smartphone such as the single button flip feature.
Some Of the Additional Features of Promark p70:
Auto Take-off and Auto landing: You can easily launch and land your Drone by a simple tap on the corresponding button
FPV Control: With this special application, you can easily stream a live video in real-time through this amazing Drone camera.
Speed Control: To control the speed of your Drone, Promark P70 provides 3speed settings which are a great attachment for an advanced level Drone user.
Emergency Stop: If you need to stop your Drone suddenly, you can access its Emergency stop button to kill all the power at that moment. When the engine stops to supply the power, it will automatically fall on the ground. Keep in mind that excessive use of this key will harm your Drone.
VR Mode: In this Drone, VR Goggles are attached which provides the standard equipment in the shipping package. It helps you to get the real VR experience and enjoy its entire usage.
Downsides:
FAA registration is mandatory
Any kind of GPS feature is absent
Brushed motors are present
 Pros & Cons Of the Promark p70 Drones:
PROS: 
Very Responsive Drone
Stable in high altitude
Rock-solid material
Easily customizable
Pricing range is affordable
CONS: 
Not for beginners
Camera quality is not satisfactory in fast motion
It is not very durable
Reasons to Prefer Promark p70 Drones:
Remote Controller: The large and ergonomic transmitter with an LED screen that helps you to know about the Drone's status.
FPV mode: FPV mode is attached in the Promark free app which helps you to get the real time experience and fly easily.
Auto hover: Auto hover mode will automatically turn on when you press the attached camera button.
Adjustable Speed: Three different speed settings are available in this Drone to control the speed. It will help you to control the entire movement of the Drone.
Headless mode: This mode helps the Drone to fly flawlessly and easily on its working time.
Final Words:
After conducting a product-analysis and market survey we have reached at an ultimate decision. We think it can be a very good option for those who have a keen interest in advanced and premium quality Drone. It is also ideal for the people who want an extra-large drone with several settings and decent camera quality. A large number of Drone users select this item as their best companion.
FAQ:
1Q. How far a Promark P70 VR Drone can fly?
Ans: A Promark P70 Drone can fly up to 300 meters distance at 12-minutes flight timing.
2Q. Is this Drone ideal for a beginner?
Ans: No! This Premium level Drone is not perfect for a beginner. It mainly designed for advanced level users.
3Q. Which attachment makes it different from others?
Ans: The large and ergonomic transmitter with an LED screen that helps you to know about the Drone's status easily.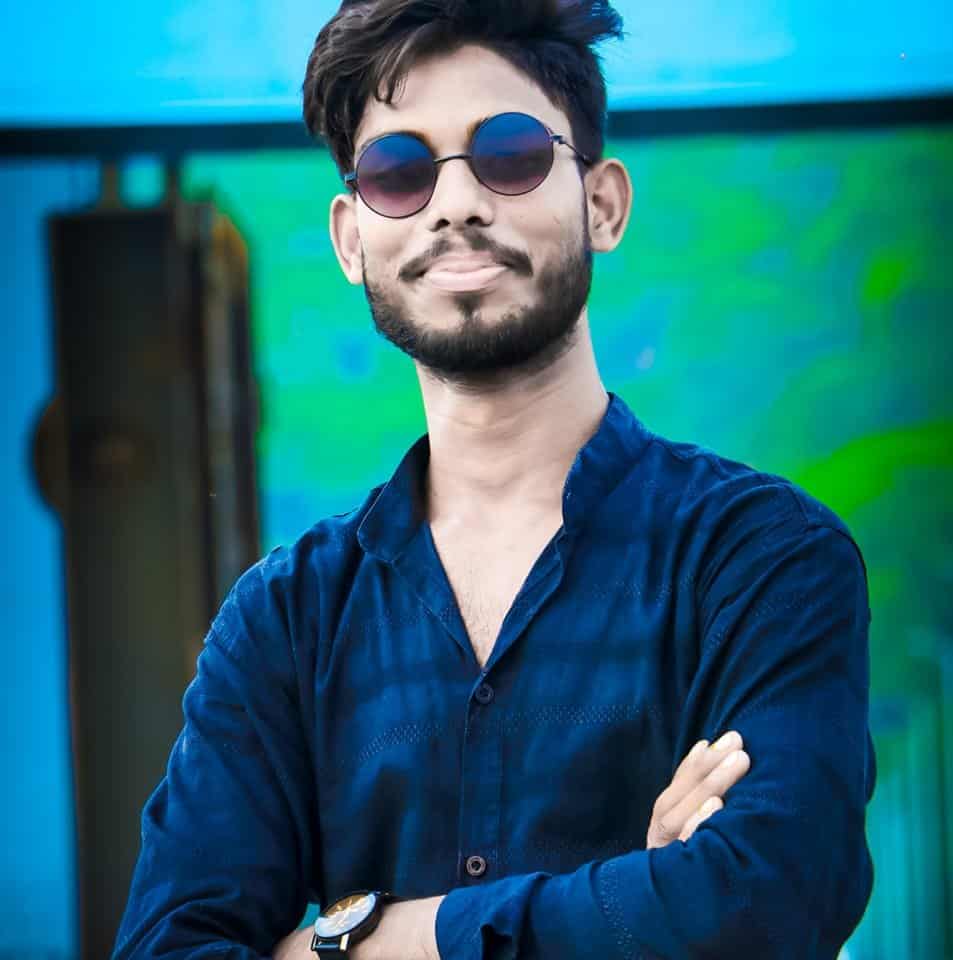 Myself Faran, Author and founder of this blog, since my childhood I was so fascinated about drones and their features that make them very important devices in various fields like search and rescue, surveillance, traffic monitoring, weather monitoring, firefighting, personal use, drone-based photography, videography.